Depfile.us has disconnect
May 19, 2018, 8:34 am
Category: News | Product: Dep File
Important notification
Currently, when we go to the website depfile.us, the website displays error 504 - Gateway time-out.
The 504 Gateway Timeout error is an HTTP status code that means that one server did not receive a timely response from another server that it was accessing while attempting to load the web page or fill another request by the browser.
In other words, 504 errors usually indicate that a different computer, one that the website you're getting the 504 message on doesn't control but relies on, isn't communicating with it quickly enough.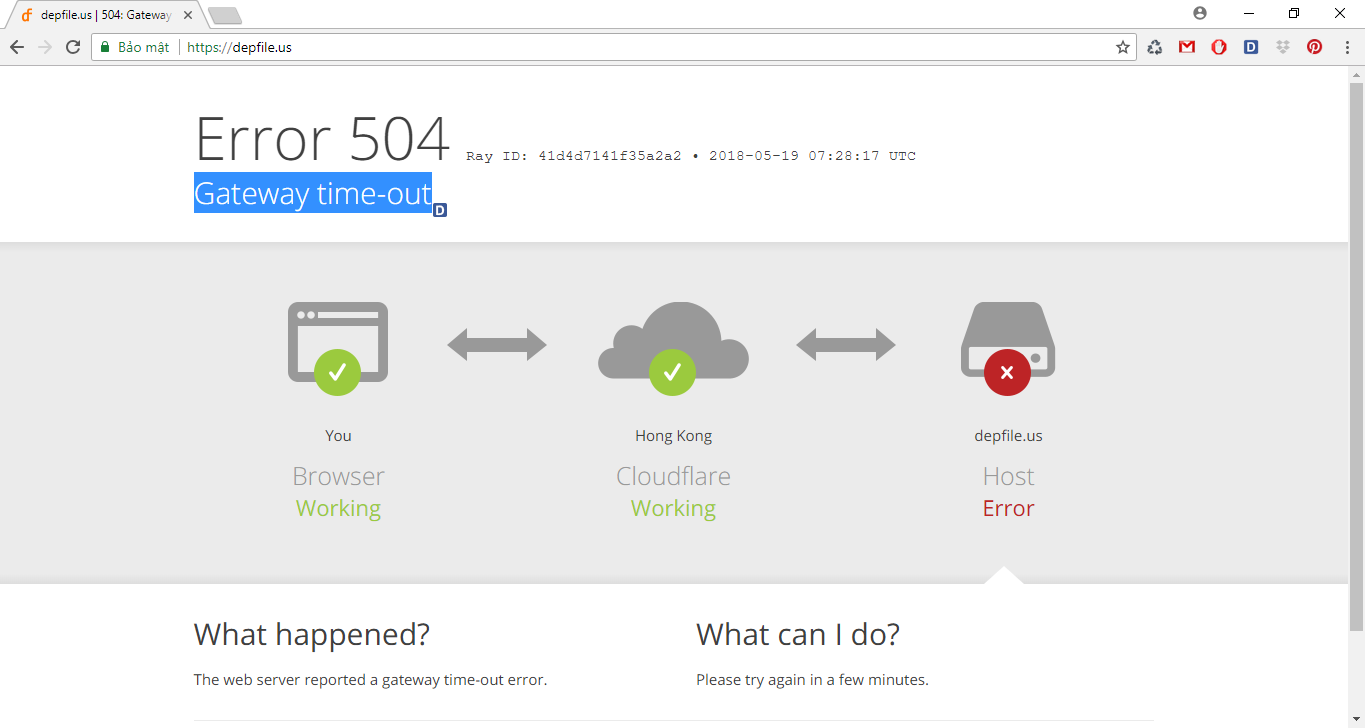 For this reason all depfile services have been interrupted. We will also stop providing the depfile premium key from today. We look forward to your understanding.
It is possible that depfile.us is maintaining their system, we will always update the information to send you the earliest information.